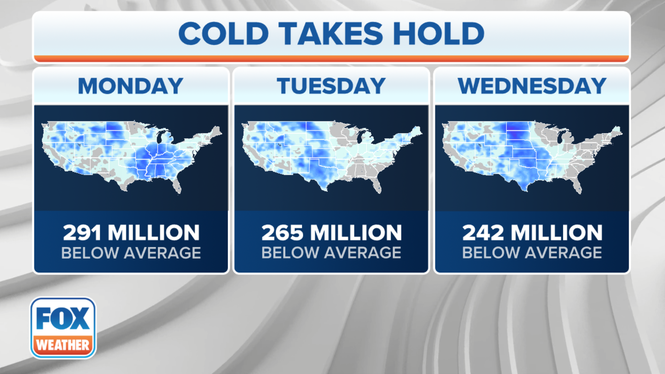 Fox Weather reports:
A prolonged stretch of cold weather will grip a majority of the nation this week, with temperatures tumbling between 10-20 degrees below average for this time of year.
…
Nearly 90% of the country, or 291 million Americans, will be feeling the chill on Monday – or at least experience below-average temperatures. And while some parts of the country will warm up a bit by Tuesday, there will still be about 265 million people who will remain in areas experiencing colder than average temperatures.
Most areas will be between 10-20 degrees below average, but some areas will be even colder. The central and southern Plains, like Kansas, Oklahoma and North Texas, could be 30 degrees colder than average.