From various media and National Weather Service Reports:
Snow fell across much of Idaho and western Montana on Wednesday, bringing slippery road conditions and low visibility. Additionally much of the Sierra Nevada mountains and the Cascades experienced snowfall of several inches depth. Additionally, sub-zero temperatures combined with gusty winds were expected over much of Montana accounding to the National Weather Service in Great Falls.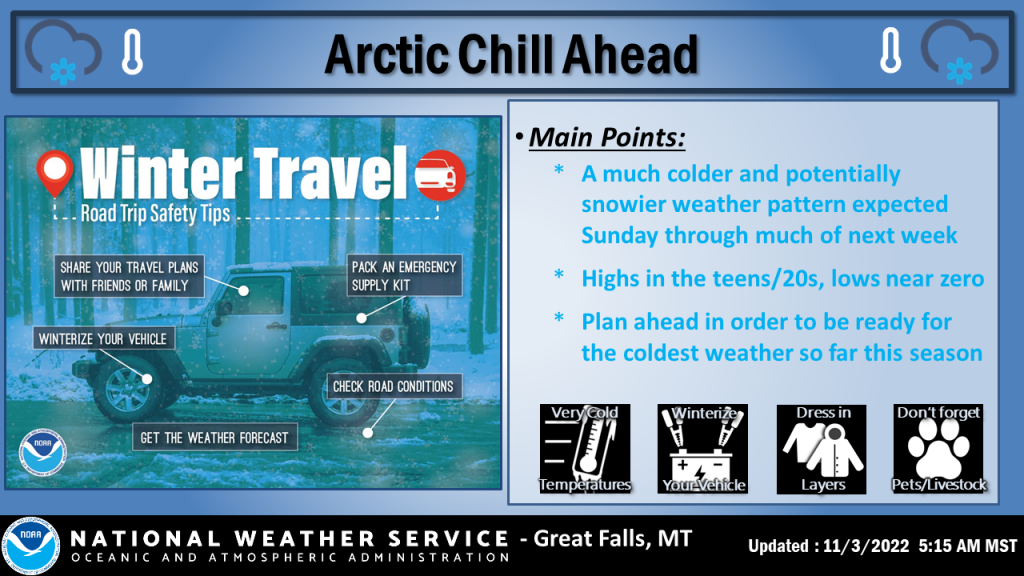 Strong winds resulted in blowing snow limited visibility to less than a half mile over Interstate 80 in the Sierra Nevada on Tuesday, and chain controls were put into effect. Other mountain passes were closed.
According to Caltrans, Ebbetts Pass was closed Tuesday at the junction of California State Routes 4 and 89 and at Lake Alpine.
Sonora Pass on California State Route 108 closed at 10 a.m. Tuesday with Monitor Pass on SR-89 closed at 11.
The National Weather Service in Reno reported several inches of snow at higher elevations.