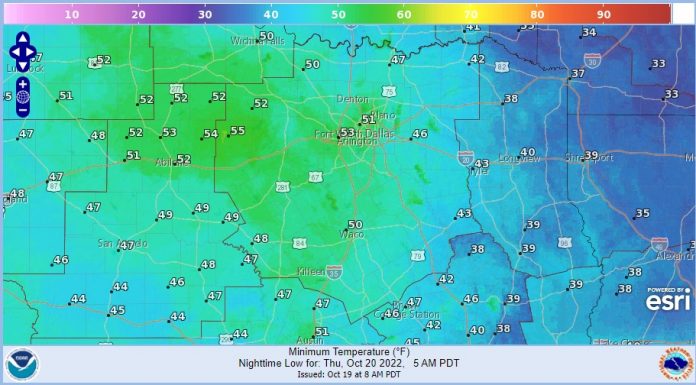 The Dallas Morning News/NBC 5 Weather report that a "cold snap" has delivered the coldest temperatures this fall to North Texas.
"This morning is the coldest morning so far this fall season with temperatures starting in the 30s and 40s across North Texas," says the Dallas Morning News. "Areas to the north and east of DFW could experience a light freeze, with a Freeze Warning in effect until 9 a.m."
NBC 5 meteorologists say chilly temperatures have come much earlier this fall than is usual, with the DFW area not normally experiencing temperatures in the 30s until mid-November.