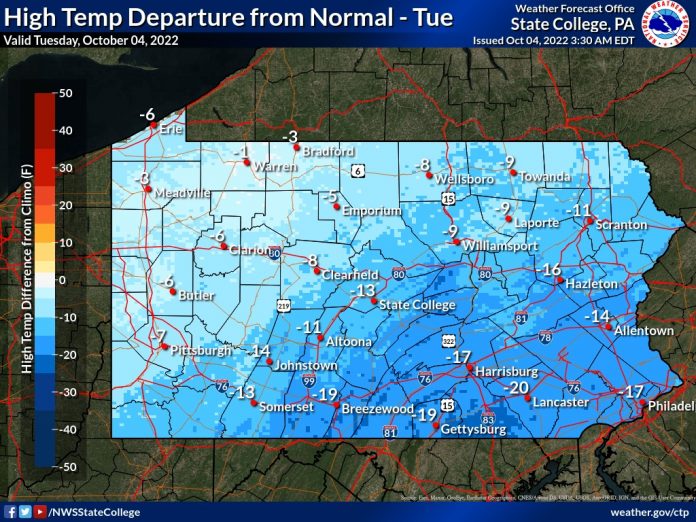 Unseasonably cold weather has come early to large swaths of Pennsylvania and Maryland, and it's likely to get colder still in the week ahead, report WHTM ABC 27 in Harrisburg and WMAR ABC 2 in Baltimore.
"Our average temperature from September 22-29th was the coolest in that stretch since 2013," writes WHTM. "And, there are signs this seasonably cool pattern will continue through at least early October.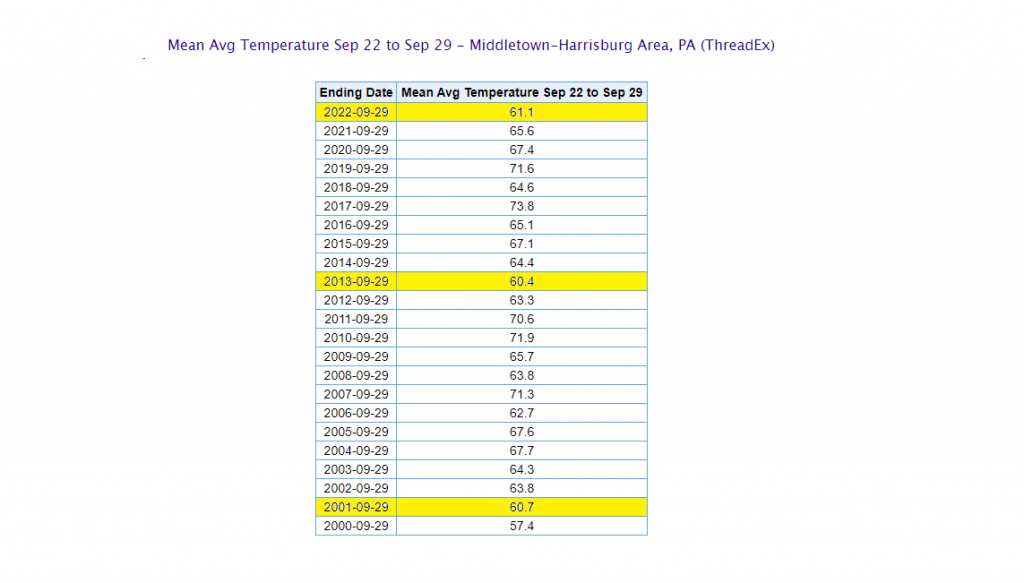 "Last Saturday, temperatures dipped into the 40s officially for the first time since early May," WHTM continues. "Including today, we've now had nine straight days of lows in the 40s or 50s and highs in the 60s or 70s … [and] there's a signal for more chill as we head toward the end of the week. An unusually strong trough, or dip in the jet, will move into the northeast, pushing quite chilly air into the region and likely our first chance of a widespread frost."
Baltimore and other parts of Maryland have not been spared the early cold weather, either, with WMAR saying, "You can really feel the chill in the air."
"Once again, high temperatures will struggle to hit the mid-50s this afternoon," reported WMAR on October 4, at which time the temperature was a chilly for this early in the year 53℉. "We have an opportunity to tie or even break our record coldest high temperature today of 54° that was set back in 2010.
"This is thanks to a lack of sunshine and a chilly northerly breeze! Wind gusts between 25-30 mph are possible today," said WMAR.