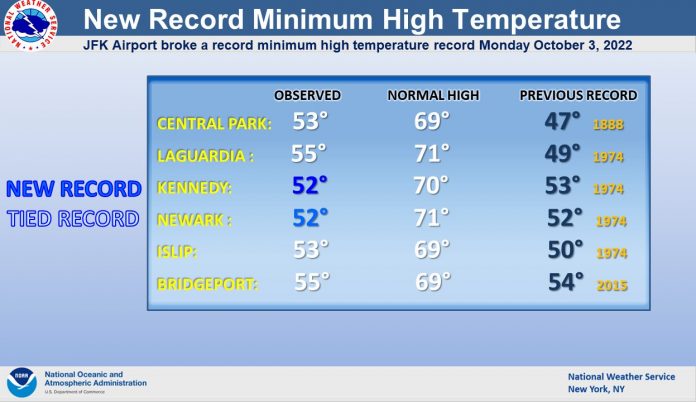 SILive.com reports:
STATEN ISLAND, N.Y. — A colder-than-normal Oct. 3 set a record Monday as high temperatures for the day hovered in the low-to-mid 50s throughout the New York City area.
The National Weather Service's climate station at John F. Kennedy International Airport in Queens only reached 52 degrees, according to the agency's New York office, breaking the previous record of 53 degrees set in 1974.
The normal high temperature for Oct. 3 at the site is 70 degrees, the National Weather Service said.
The NWS had this to say on Twitter:
Yesterday was a cool one! Record cool in fact, at least for JFK. They broke their record for a minimum high temperature while Newark tied their previous record. Both originally set back in 1974.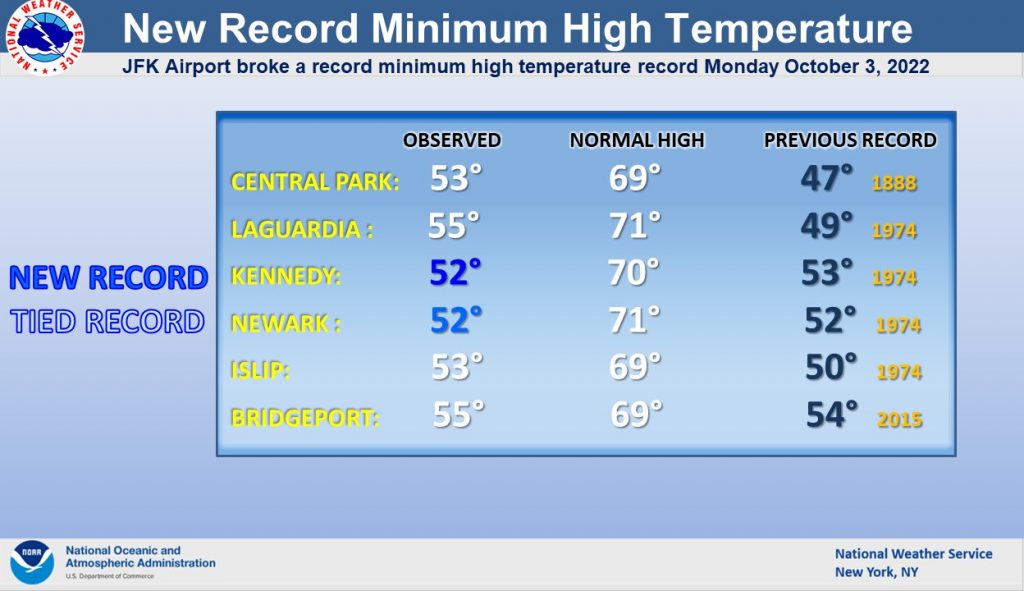 Source: https://twitter.com/NWSNewYorkNY/status/1577305547371868160