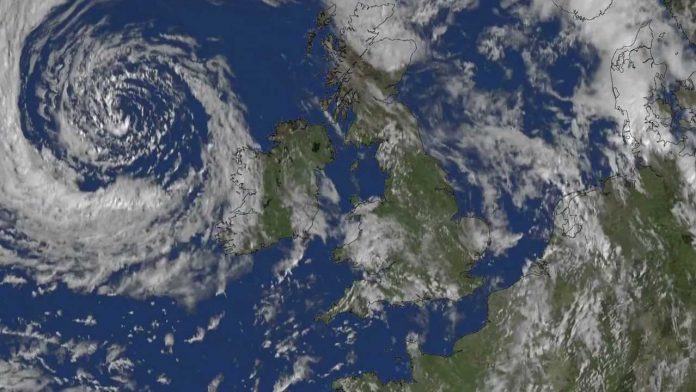 Aberdeen Live reports that after one of the coldest nights in recent months, the Met Office is warning Scots to prepare for an Arctic cold spell. Aberdeen Live writes:
The Met Office forecasted that the distinctly autumnal weather is set to bring below average temperatures for the season, with Monday (September 26) potentially marking the first day people turn on the heating as the "coldest night of the season so far", writes the Daily Record.
Temperature highs will be in the mid-teens while some areas won't break above single-digit weather this week. Rain and strong winds are on the cards, with heavy showers to batter parts of Scotland and Northern England.
The arctic blast resulted in temperatures in the village of Eskdalemuir, in Dumfries and Galloway seeing temperatures dip to -0.3 °C in Sunday night into early Monday morning.
"Temperatures will be a little below average for the time of year with highs for most in the mid-teens Celsius, although some chillier spots in the north may stay in single figures," Alexander Burkill, senior operational meteorologist at the Met Office told Aberdeen Live. "Monday night into Tuesday looks likely to be the coldest when temperatures in prone rural spots are likely to dip a little below freezing, around -2C . . . I would expect Monday night through to Tuesday to be a cold one at -2C, and could be the coldest night of the season so far."
Meanwhile the Bristol Post warns that it is not just the people of Scotland who need to brace themselves for unusually cold weather, residents of Britain need to do so as well.  The Bristol Post reports:
Weather forecasters are warning Brits to expect the "coldest spell of the season so far" as snow could hit the nation. The Met Office says that a northern air flow could bring windchills of -3C.
The Scottish Highlands are expected to face the first proper flurry of snow, while the rest of the UK will be hit by frost. As reported by The Express, the cold plunge is blamed on a deep low-pressure system heading towards Britain from Iceland.
Jim Dale, meteorologist for British Weather Services, said: "The cold weather will set in at the end of the weekend and looks like it isn't going anywhere quickly. It is looking cold through next week and possibly into next weekend, with the risk of fresh snowfall over the mountains.
"However, even further south, the cold is going to be very noticeable, and there could even be the risk of the odd frost. It is fair to say the seasons are about to make a dramatic transition to something much colder."