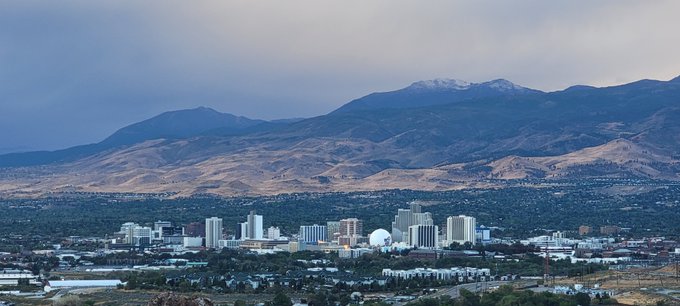 The Press-Democrat reports that the Lake Tahoe region received an early and welcome snowfall on September 18.
"On Sunday, the National Weather Service's Reno office tweeted that the first snow of the season could be seen in the mountains above the city," writes the Press-Democrat. "Well, well, well. What do we have up here on the mountains? Looks like the first snow of the season 😁," the NWS's tweet said.
A second round of snowfall delivered an estimated 1 to 2 inches of snow on the mountains in the Lake Tahoe region on Tuesday September 20, which by Wednesday had blanketed roads in areas down to around 8,000 feet.
"While September snowfall is not unprecedented in the region, this week's snow is early for the Sierra Nevada mountains, according to weather service meteorologist Justin Collins," who was quoted in the Press-Democrat story. "'Normally, the first snowfall comes sometime on October or November even,' Collins said."