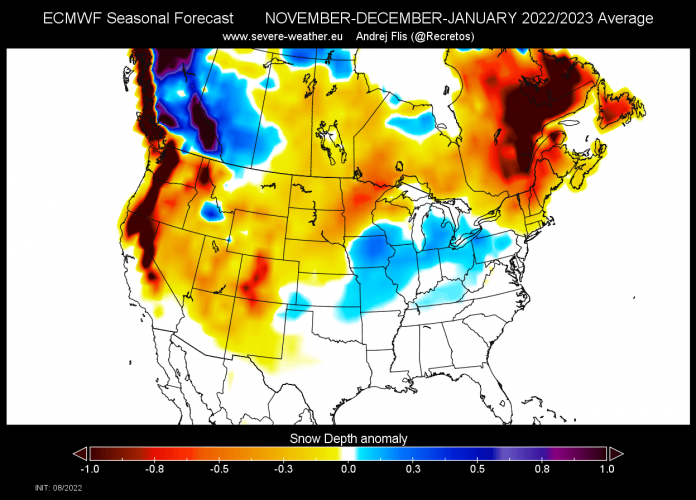 The Western United States may be in for another below normal water year.
Below is a series of excerpts of winter 2022/2023 snowfall predictions based on the La Nina pattern in the Pacific, now active for a third consecutive year. Excerpts are from the Severe Weather EU website.
The cold phase is called La Nina, and the warm phase is called El Nino. We are currently in a La Nina phase, entering its 3rd year, a rare occurrence.
…
Below we have the latest surface analysis of the tropical Pacific Ocean. Cold ocean anomalies cover most of the ENSO regions in the tropical Pacific. This is the currently active La Nina, strengthening at the moment.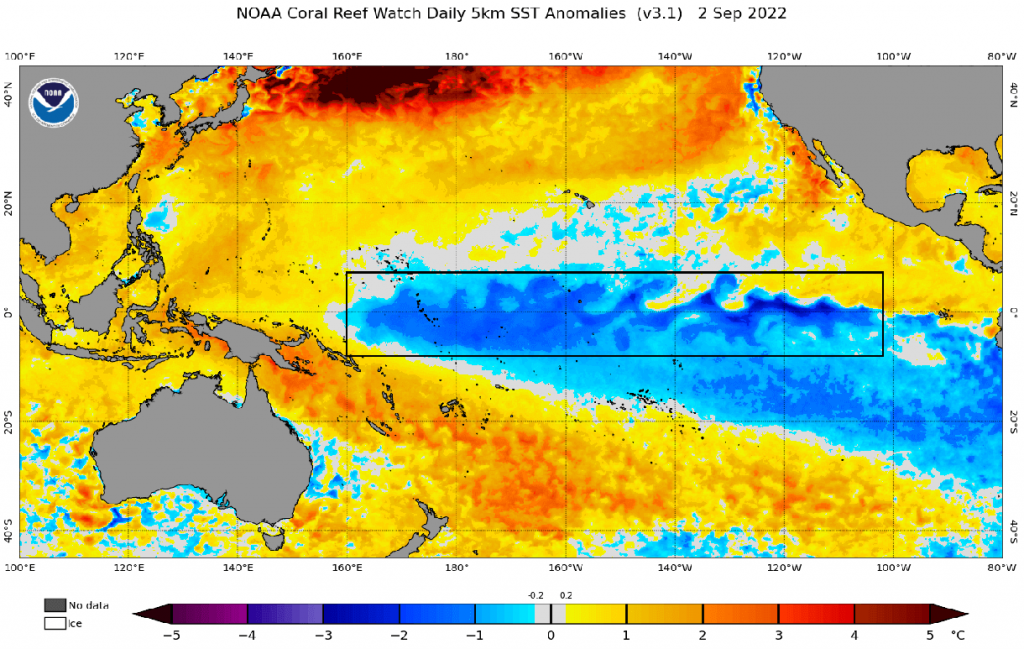 …
Warmer than normal weather and mild winter conditions are typically over the southwestern United States, eastern United States, and Canada. The main winter weather "battle zones" are usually in the Midwest and the central United States.
Precipitation-wise, drier La Nina winters are usually over the southwestern United States and Canada. Drier conditions are also found in the southeastern United States, as La Nina means a weaker subtropical jet stream and less moisture for the east. More precipitation is typical over the northwestern United States, the Great Lakes, and parts of the northeast.
…
Starting with the average image for the United States and Canada, we can see more snowfall over western Canada and the eastern United States. Surprisingly, we can see less snowfall forecast over the western United States.
If the western U.S. does not get at least normal or above normal snowfall, it will make the already dire water situation there even worse than it is now.