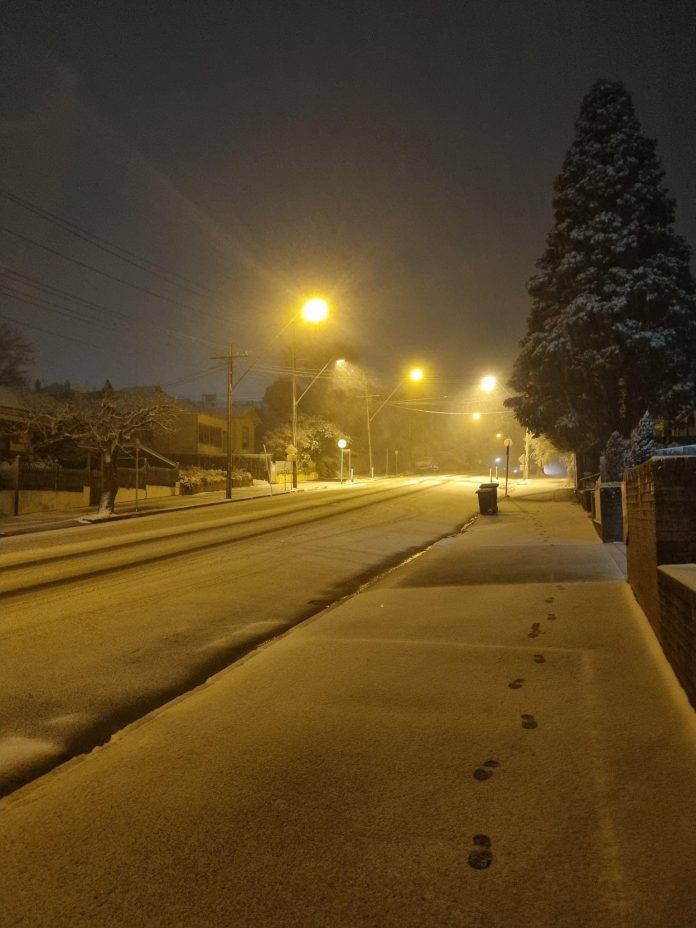 The Guardian reports that a "cold blast," hit New South Wales in late August, ending the official winter season in Australia's Blue Mountains with a coating of snow and ice.
Australia's Bureau of Meteorology tweeted a warning:
"Temperatures this morning below 0°C in many locations in the wake of a cold front. There was a dusting of snow along the ranges but today should be sunny for most regions. Daytime temperatures well below average with dry air to help the chill. Warnings http://bom.gov.au/nsw/warnings/"
The late winter storm resulted in –2℃ temperatures in in parts of coastal Sydney. Ice also fell and accumulated resulting hazardous conditions that brought traffic in a virtual standstill in some areas as roads and highways were closed, for example the Great Western Highway between Sydney and Lithgow was closed to all traffic.
Pictures accompanying the Guardian's article told a chilly tale.