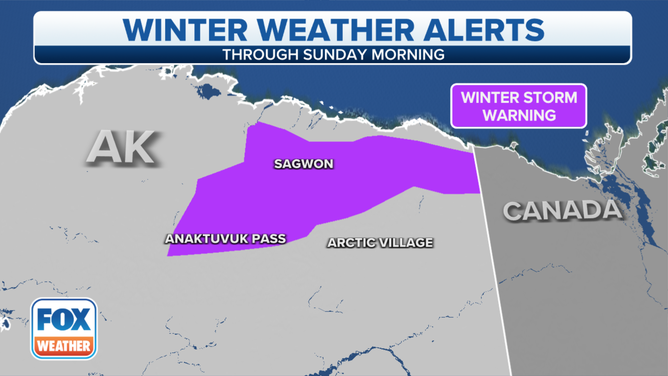 In early August the National Weather Service (NWS) issued an earlier than usual Winter Storm Warning for parts of Alaska.
Fox Weather reports a "combination of cooler air, plenty of moisture, and an approaching storm system means higher elevations could see several inches of snow," according to the NWS. NWS meteorologists warned more than 8 inches of snowfall were possible for northeastern parts of the Brooks Range, which could complicate travel on some highways and mountain passes in the region.
The NWS office in Fairbanks told Fox Weather that, "[s]ince 2005, the NWS has only issued a dozen Winter Storm Warnings during meteorological summer."
The NWS's warning was subsequently confirmed when "parts of Northern Alaska picked up their first dustings of snow over the last couple of days," according to unofficialnetworks.com, which posted photos of the early snowfall.