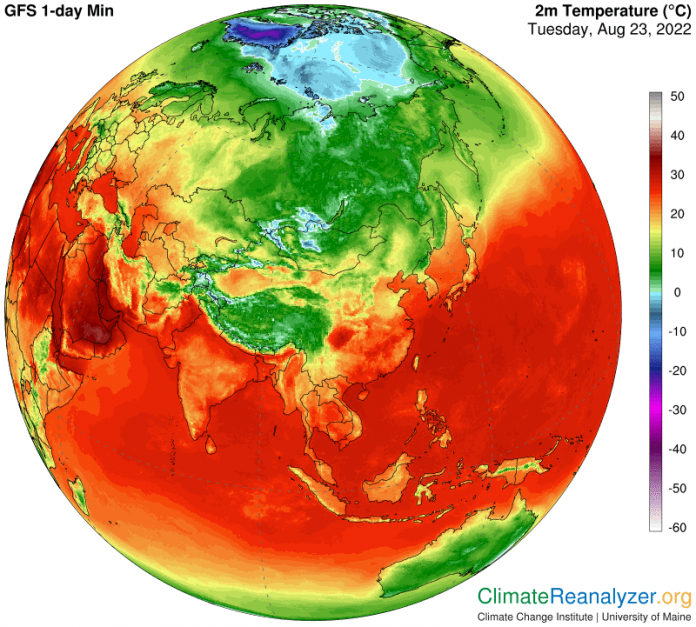 Electroverse reports:
The first Arctic air masses of the season are already sweeping Siberia and Central Asia, weeks ahead of schedule.
Rare summer freezes are affecting Siberia, Mongolia, Kazakhstan, as well as Northern China this week, felling low temperature records as they go.
Leninogorsk, in Kazakhstan, for example, just witnessed its earliest frost since 2011; and similarly in Oymyakon, Russia, a low of -0.6C has been noted as polar cold ravages, and is forecast to continue to ravage, vast swathes of the Asian continent.