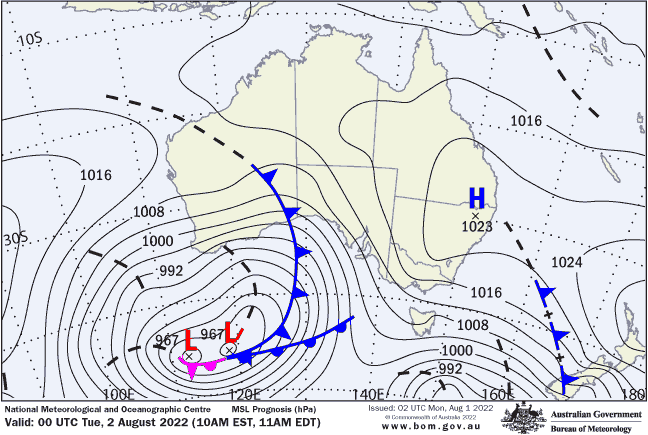 A headline in the Canberra Times warns, "Powerful cold fronts expected to bring severe weather to southern half of Australia this week."
According to the story, the Australian Bureau of Meteorology says two powerful cold fronts are anticipated to bring "damaging winds and heavy rain to much of southern Australia" the first week of August, impacting the states of South Australia, Victoria, Tasmania, and New South Wales.
Mountainwatch and Yahoo New/Storyful report snow is already blanketing southern mountain ranges, with snowfall expected to continue through at least August 3.
Perisher Ski Resort reported receiving more than 20 centimetres of fresh snow on August 1 resulting in staff having to rush to remove new fallen snow from chairlifts and dining areas before opening.
"'That's right we got hit with a snowstorm last night, bringing in 20cm of fresh powder. Our mountain is looking fluffier than ever and frosty white,' Perisher reported on its website."
"'As we move into August, Perisher is looking forward to powder days on the horizon,' the resort told Storyful."