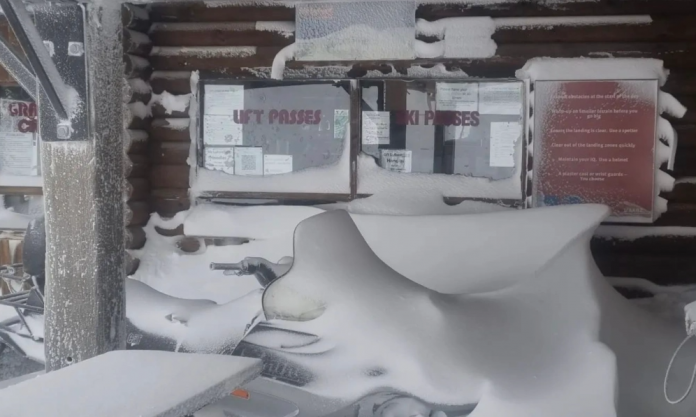 The New Zealand ski season has been one for the record books, according to a report from unofficialnetworks.com. There is so much fresh snow that some ski areas are struggling to stay open.
The Mount Lyford Ski Area has been forced to stay closed after receiving feet upon feet of record-setting snow accumulations.
The resort, which is located near Christchurch, announced the news on Facebook:

As seen in the photo above, there was so much snow, even the sheltered ticket window was full of snow.