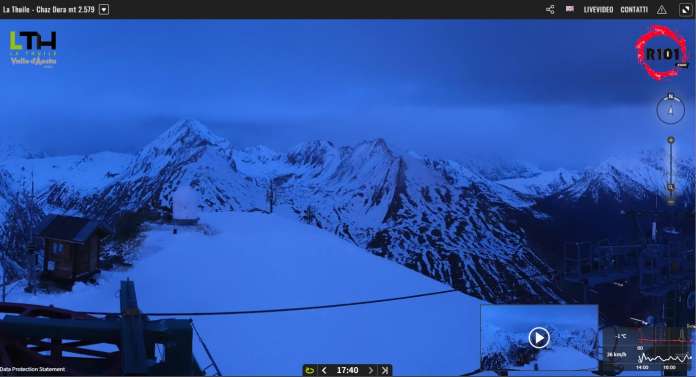 Image: Webcam image from La Thuile Ski Resort, Italy.
A number of European ski resorts are opening early due to early season snowfall across Europe's Alps.
Planet Ski reports more than a meter of snow fell across the alps in various European countries in early November.
"It is already looking good in the Alps after the recent heavy snow of early November," wrote Planet Ski on November 9. "In places 1m of snow fell with the freezing level down to 1,500m in some areas."
As much as 50 to 80 cm of more snow was expected across the Alps in France, Switzerland, and elsewhere the following weekend, with Planet Ski reporting:
"Other regions including parts of Switzerland away from the far south (e.g. Engelberg, Mürren), the western Austrian Alps (e.g. Lech), and the far north-west of Italy (e.g. La Thuile) will also see significant snow at altitude over the next few days (30-50cm) but, on the whole, the further south-east you are, the less snow there will be," said Fraser Wilkin from weathertoski.co.uk.
The early heavy snow prompted the early opening of ski resorts in various countries, reports Electroverse. By November 9, two ski resorts opened in Finland, one in Norway, seven in Austria, three in Italy, and three in Switzerland. Ticket sales to get on the slopes were reported to be good.