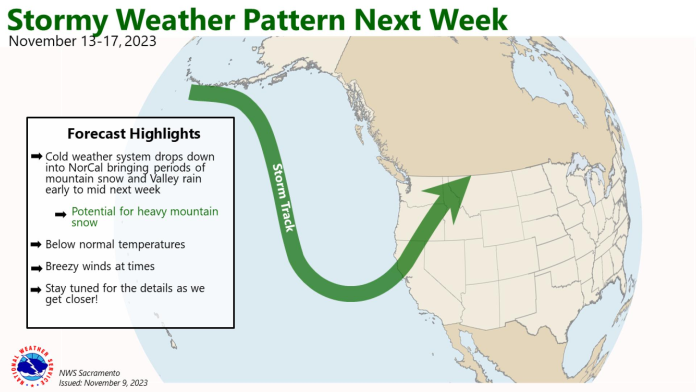 The National Weather Service in Sacramento is forecasting a significant weather event for this week, with snow in the Sierra Nevada and below normal temperatures. Rain is also forecasted for the interior of California. They write in the Area Forecast Discussion:
GFS [model] keeps low closer to the interior NorCal with periods of more widespread precip late Tuesday into Friday. NBM also favors a wetter solution. Snow levels expected around 5000 to 6500 feet this week with potential for significant mountain snow if wetter solutions verify. Below normal high temperatures expected next week.
With such a deep dip in the jet stream storm track, rain, snow, and gusty winds are certainly likely.