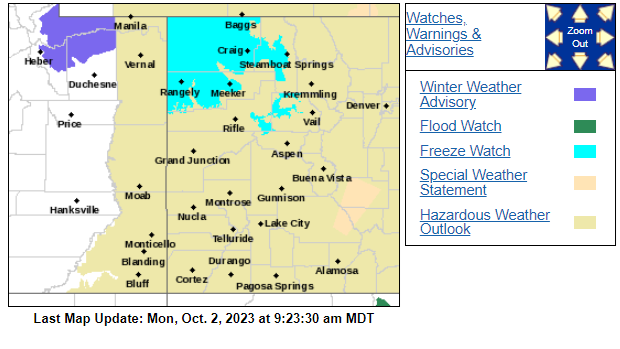 The National Weather Service (NWS) in Grand Junction, Colorado has issued a freeze watch ahead of an approaching cold front that is expected to dramatically drop temperatures by Tuesday night and last through Thursday morning.
Temperatures as low as 25°F are expected.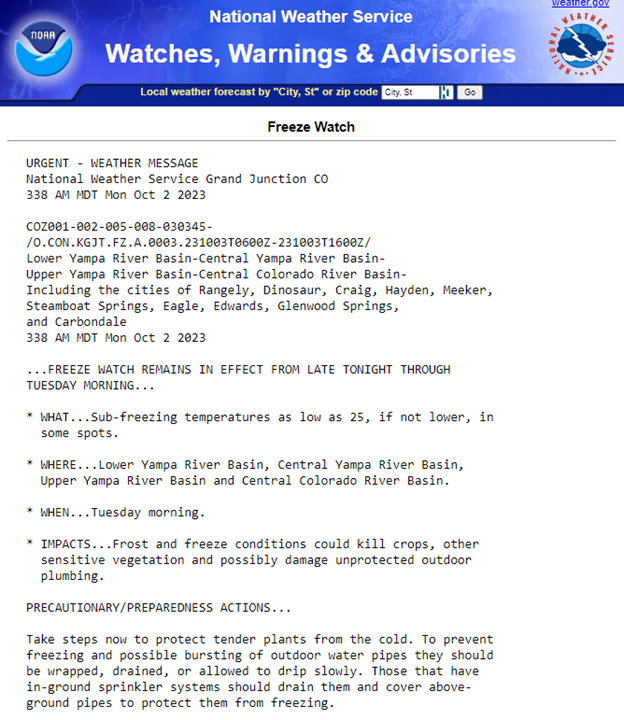 Those same areas will also experience some of the first snowfall events of the season. Forecasts shows no more than a couple inches of snow is expected, and accumulation will be mostly above 9,500 feet. No impact on Interstate 70 travel through the Colorado Rockies is expected.