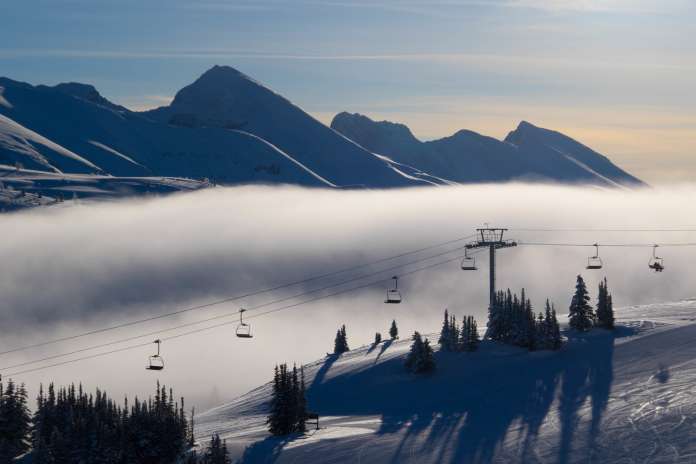 Image above: Webcam capture from Sunshine Village
Sunshine Village Ski Area in Banff, Alberta, is reporting the first snow of the new ski season, coming months before it normally falls, according to SnowBrains.
Banff is home to three world-class resorts Sunshine Village, Lake Louise, and Mount Norquay, of which one, Sunshine Village via Instagram, reported snow fell on August 18, complete with video capturing the snowfall.
"We are still in the month of August and summer is rapidly coming to an end in some parts of North America," reported SnowBrains. "The first snowfall of the year in Banff, Canada, was captured in a video and posted on Sunshine Village Ski Area's Instagram page."
Snowboarder also covered Sunshine Village's summer snow event writing: "Well, here's a curveball – while the winter math gurus are saying 80-90 days till snowboarding nirvana actually begins, Sunshine Village in Banff just dropped a video that appears to show 75% rain, 25% snow on the slope."
Is this a harbinger of a good ski season to come. According to SnowBrains it is, if you believe the Farmer's Almanac.
"With the Farmer's Almanac predicting colder-than-normal temperatures and more snowfall than last winter, the winter of 2023/24 in Canada could be a good one," says SnowBrains.