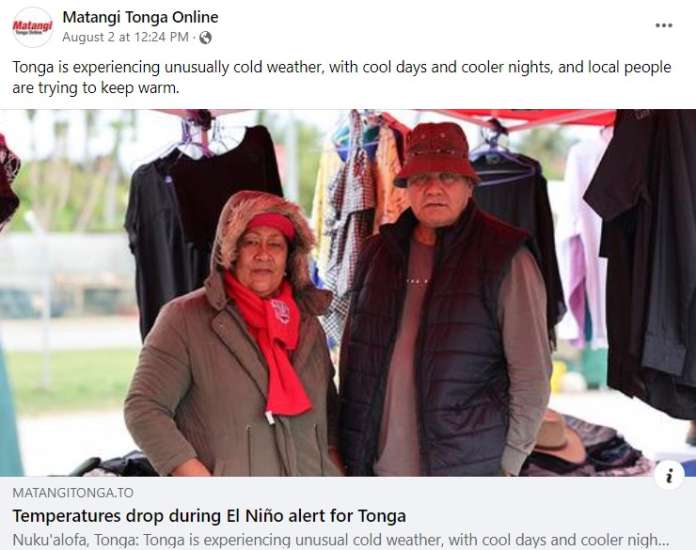 A weather system pulling cold air from south of Tonga has helped drive temperatures to near-record lows. Sunday's temperature (July 30, 2023) at Lapaha was close to the national record low.
According to Australian broadcaster ABC News, the country of Tonga recorded its second-lowest temperature ever, at 9.3 degrees Celsius last week.
"Right now we're experiencing much colder temperatures than normal," Rita Prema, a shop owner in the capital Nuku'alofa told the ABC.
"We've got customers coming in for coffee mugs, vacuum flasks, teapots and insulated bottles to keep their hot beverages warmer through these colder nights."
According to Tonga Meteorological Services, the lowest temperature recorded in the country was 8.7C in September 1994.
ABC noted, "Members of Tonga's royal family donated blankets to freezing prisoners and patients in a psychiatric ward."