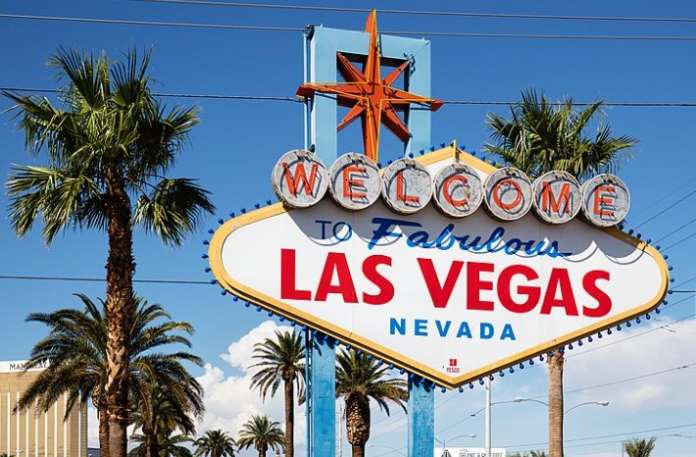 The National Weather Service in Las Vegas reported on Twitter Tuesday that they had 291 consecutive days of high temperatures below 100 degrees Fahrenheit. This is the longest streak in their record book: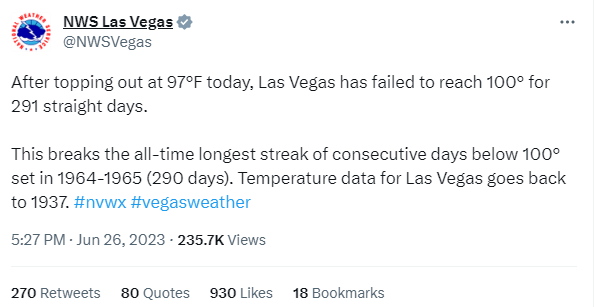 On Tuesday, temperature at the Harry Reid International Airport, where the record stems from, reached only 98 degrees, extending the record to 292 days.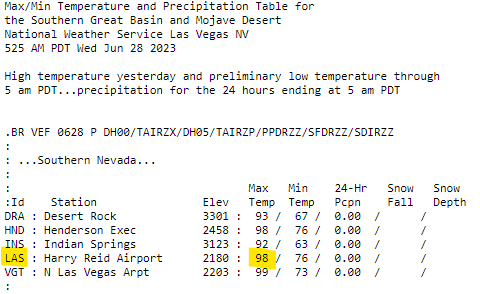 However, the forecast calls for 100 plus temperatures soon, and the streak will likely end. According to the NWS Las Vegas: "Temperatures will climb over the next few days as high pressure builds over the region. Temps across the deserts will rise well into the triple digits, with excessive heat likely by the weekend."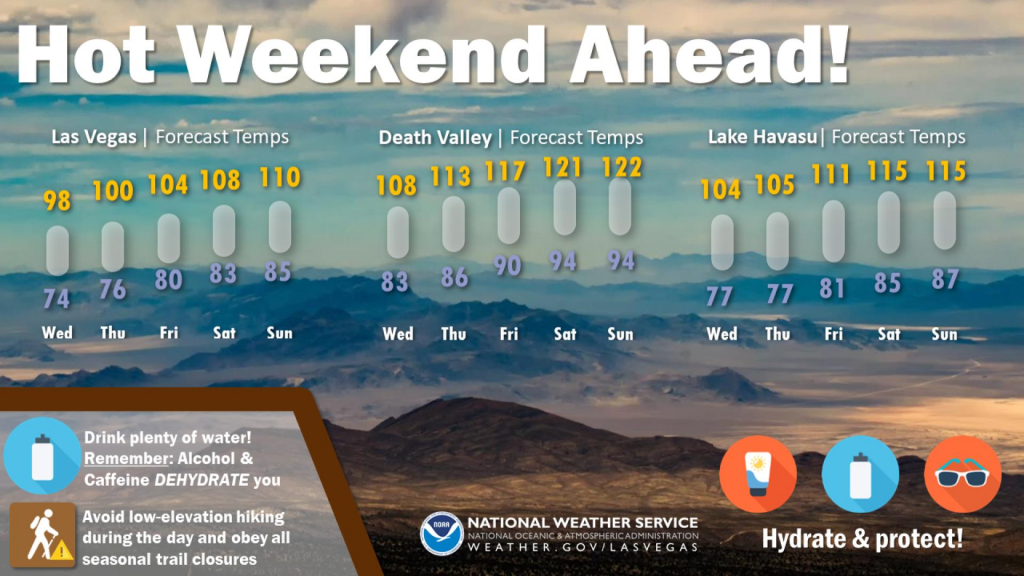 If the forecast holds, the streak will likely end Thursday at 293 consecutive days.