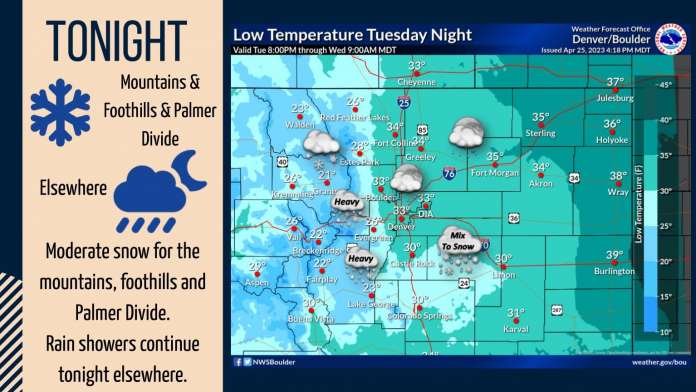 A late-season snow storm arrived in Colorado and parts of Wyoming on April 25, delivering cold temperatures and snow, reports Accuweather and AOL.com.
The National Weather Service issued Winter Storm Warnings and Winter Weather Advisories for much of Colorado and parts of southeastern Wyoming, in advance of snow beginning to fall.
"A slushy coating in some spots in downtown Denver and the immediate suburbs is possible while the nearby foothills west and south of the city will have 1 to 3 inches, with 6 to 12 inches in the Palmer Divide,'' said Brian Wimer, Accuweather Senior Meteorologist, according to AOL.com.
Accuweather estimates that more than a foot of fresh snow could accumulate in the higher mountains of Colorado, allowing ski resorts in the region to continue operations even later in the season.